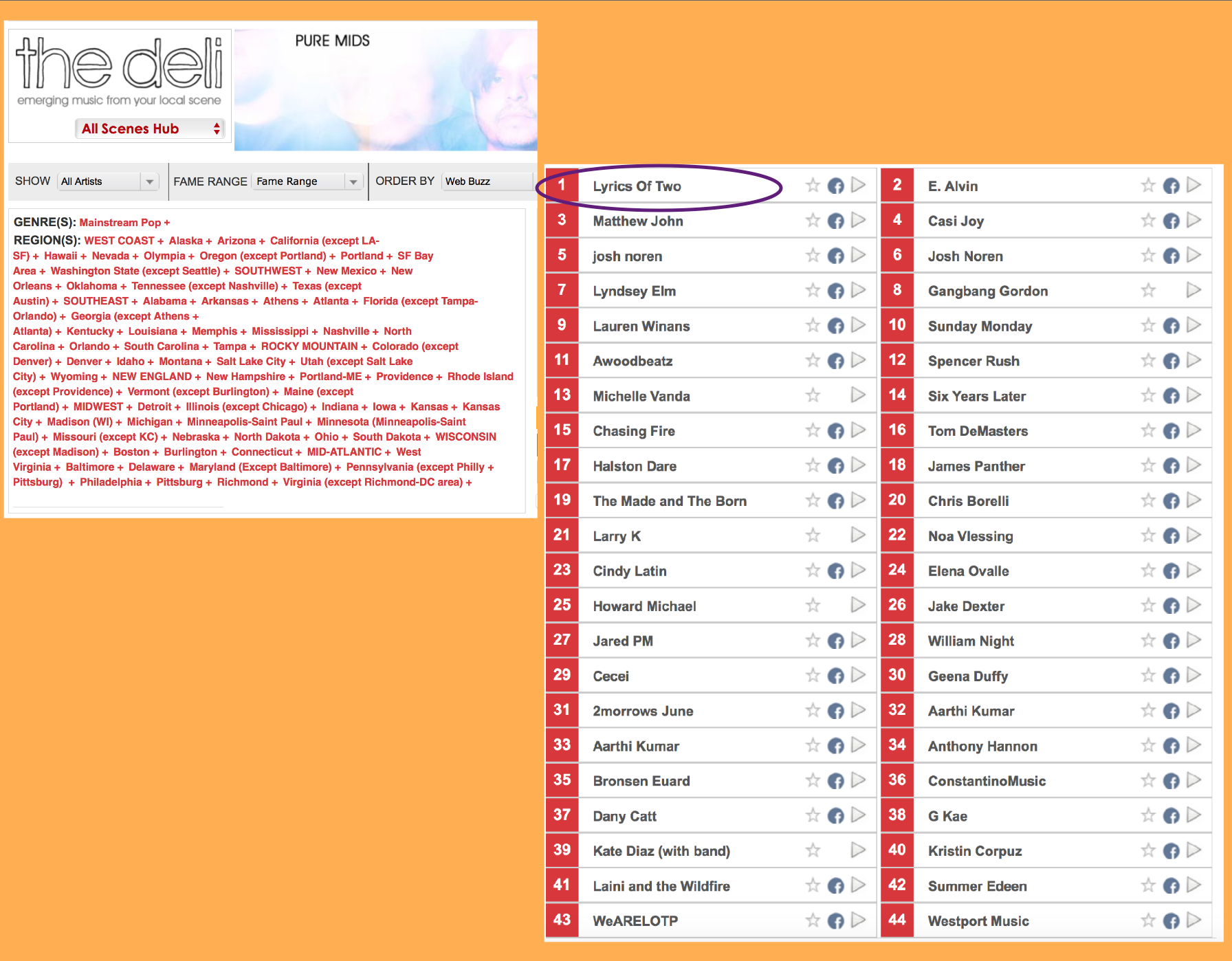 ---
Hi Everyone!
The latest Deli Magazine Music Charts are up, and Lyrics Of Two
tops the charts once again, as #1 band,  in all of the regions listed above! As you
know,  Lyrics Of  Two has been having a great run on various charts. With the
latest single "Let's Make This Earth From House To Home"  topping both Country
Music, and Pop radio charts, and reaching the coveted #1 spot several times.      
So excited, and grateful to be able to share this fantastic news of additional
success on the charts, with all of you.  Wishing everyone a very happy Saturday,
with a reminder to stop and enjoy the little things in life and nature during the 
weekend.