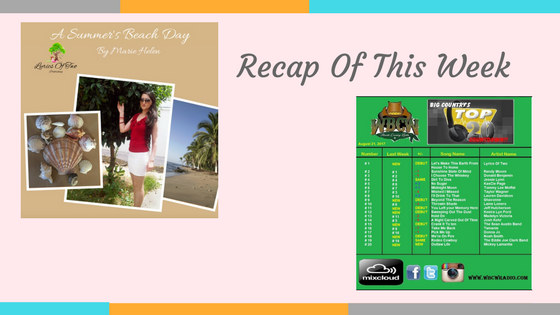 ---
   Hi Everyone! With another busy week for Lyrics Of Two, a recap was due.
"Let's Make This Earth From House To Home" had another big week in the
radio music charts. It is truly humbling to see how committedly everyone
voted for "Let's Make This Earth From House To Home" on the radio music
charts. So grateful for everyone's support from the radio listeners, to the
already established fans. Due to your tremendously dedicated voting "Let's
Make This Earth From House To Home" became
   #1 on the Florida CountryRadio Top 20 Song Chart upon its debut at the
station this week! And it also remained in the #2 position for the third week
in a row, since its debut at the station at #2 on Belter Radio Top 10 Song
Chart, in the United Kingdom.  Lyrics Of Two with "Let's Make This Earth From
House To Home"  also made it  on the Radio Indie Alliance Overall Top 40 Chart
for the  week of August 28, 2017! The song also continues to be added on
rotation of radio station playlists globally. 
   "Let's Make This Earth From House To Home" also received another great
song review. This time from New Zealand's Film Freak Magazine. Thank you
very much to author Jodi Hart for taking the time to review the song and for
the kind words.
   In other fantastic news this week, Lyrics Of Two has also been chosen as
Band Of The Week, at Rocks Fanzine Magazine! Aside from being Band Of The
Week. Lyrics Of Two is also featured on the front page with an article and is
part of the Top 5. Also, "California Loving", by Lyrics Of Two has been chosen
as the featured song release !
   In other news, band founder Marie Helen Abramyan's poetry continues to
receive much attention and recognition. This week, Step Kid Magazine chose to
give one of her poems "A Summer's Beach Day", the honor of publishing it in
their magazine, with some very kind words from the editor.
   In conclnclusion, it was a very busy and successful week for Lyrics Of Two, but
it would not be possible if it were not for all of your support.  Thank you
everyone, wishing you a fantastic upcoming week.